I suffered from stress and anxiety for years. 
I started having panic attacks in graduate school. My heart would feel like it was about to jump out of my chest. 
The post partum period after I had my son was scary. He and I had almost died the day he was born and a low grade panic ruled my first few months of motherhood. I was on medication for years and it was a blessing. I slept and I healed.
True healing began once I was able to reconnect with my energy body, my angels and my guides.
I have been medication free for years now and am happier than I have ever been despite the quarantine. I trust myself and I trust my intuition. 
I know that my life is guided and surrounded by angels.
This is what I want for you. A life filled with peace, calm and joy. 
Let me teach you how to be your own healer.  
I am Angelsong Awakener, Amy Robbins-Wilson. I have been doing energetic healing work for over 30 years and working with archangels for over 20.  
My mission and my passion is to help people who are stressed out and anxious, find a sense of calm and joy while learning energetic healing techniques to heal their life.
You can do it. I know. I have been there.
"Working with Amy is like coming home." -Andrea
Do you suffer from perfectionism?
Do you have a hard time accessing and trusting your intuition?
Do you feel like your life is out of alignment or without purpose?
If so, Angelsong Awakenings are for you.
In this supported online course, you will get:
11 Channeled Angelsong Meditations with Amy and the Archangels designed to clear your chakras and connect you to your angels. ($2,200 value) 

Members only Facebook Group where you can share your experiences and ask questions. Amy is active in this group to answer questions and give insights. ($500 value)

Downloadable Healing Coloring book and Guide. ($40 value)

5 Transformational Breathing Techniques given to Amy by her guides. You won't get these anywhere else. ($500 value)

BONUS Mini Course: Access Your Intuition for a Happier Healthier Life. ($47)
A great number of my greatest breakthroughs happen when I just say YES! 
I did not know what to expect while embarking on this 11 day journey of vulnerability, accountability, and acknowledgement of what I want in my life. The realignment of my chakras was just what my body needed. 
Say Yes! to change even if you don't know what that change may be. Amy is an angel with a song that will touch your heart and soul. 
-Nneka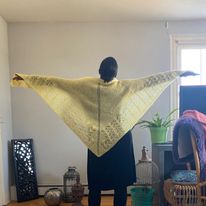 In eleven days you can be on a healthier, happier path and be connected to a community of others on a similar journey.
Will everything be perfect in your life after the 11 days? Maybe, but maybe not.
Life is always changing and we are in perfect process.
What I can promise you is that after the 11 days you will have the skills that you need to heal and move whatever comes your way.
Healing and living your best life is a process. Anyone who tells you that you can get to bliss and stay there forever is lying to you. 
That is why you will have these videos and our Facebook community to return to again and again.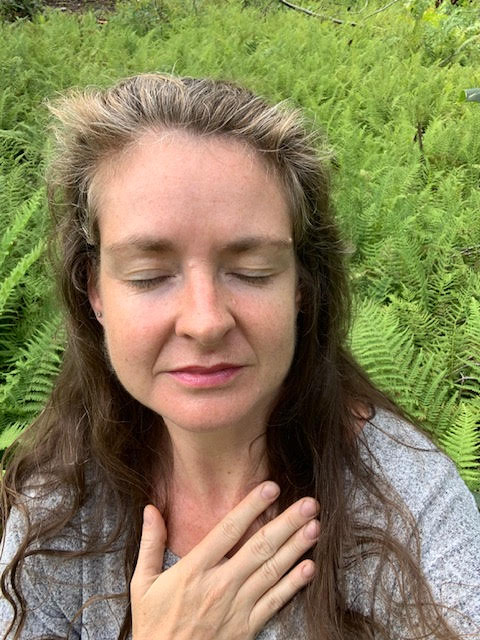 Do you feel like accessing and trusting your intuition is just for other "more spiritual" people? 
It is not! 
When you enroll in the Angelsong Awakening course, you get my Accessing Your Intuition for A Healthier Happier You Mini Course as a FREE BONUS!  
In this course you will learn:
What intuition really is.

How to work with your energy body.

How to set up your Divine Messaging System.

A Musical Meditation for Calling in your Angels and Guides.
Do you lack experience with breathing techniques? 
No problem! I teach you five breathing techniques given to me by my guides to enhance the daily channeled meditations. These are techniques that you will not get anywhere else. 
I use one of them at night to help me sleep and it works like magic. 
Watch the videos, ask me questions. 
We will find the best technique for you!
AND you get to learn them with cool coloring pages like this one!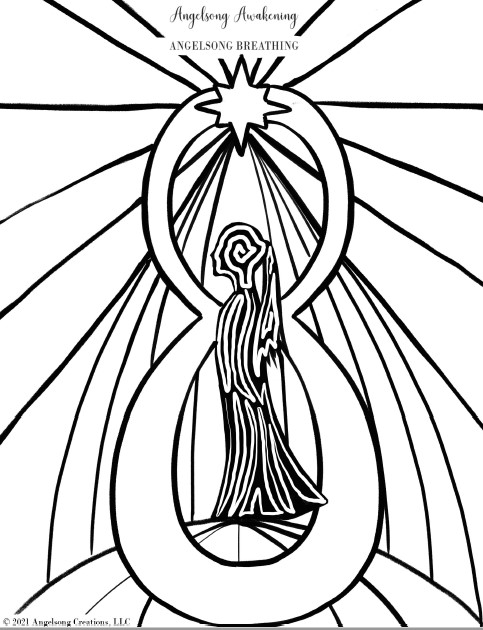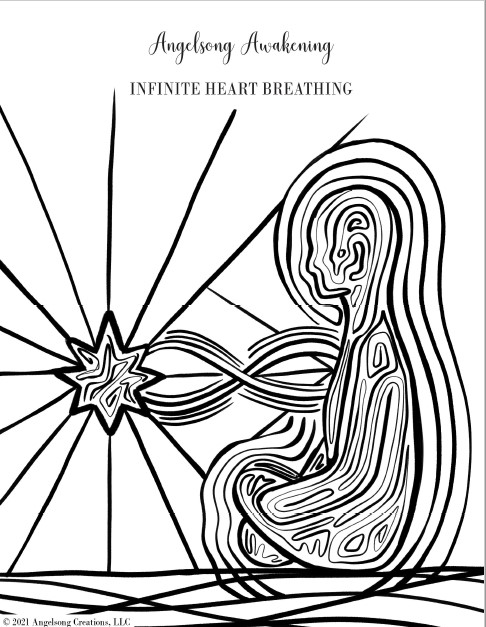 Have you had a hard time meditating in the past? 
I can't tell you how many people have told me that my musical meditations were the first time they were able to actually meditate and access a sense of peace. 
You can do this!
You may be thinking. "I just don't have time for one more thing! My plate is full." 
I get it. 
Only you can know if now is the right time to engage in this healing. If you need to just rest, then please, just do that.
I used to go around filling everyone else's cup before I filled mine. My days were full but not fulfilling. 
I have been a caretaker in one way or another for most of my life. I burned out. I thought that being tired was just the norm. 
One day I realized that if I did not take care of myself, no one else would. I asked myself,
"If others are worthy of my time, then why aren't I?" 
I began exercising and meditating. My daily walks are some of my best meditation time! Time on the lake is sacred.
I started taking time for the things that bring me joy and I cultivated a community of women who were doing the same thing. I started doing Angelsong Awakenings on a regular basis and my connection to my intuition and my angelic team grew by leaps and bounds.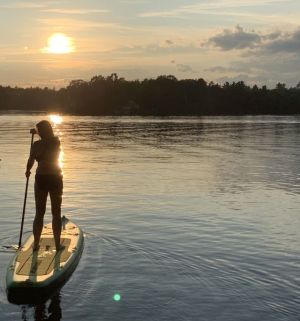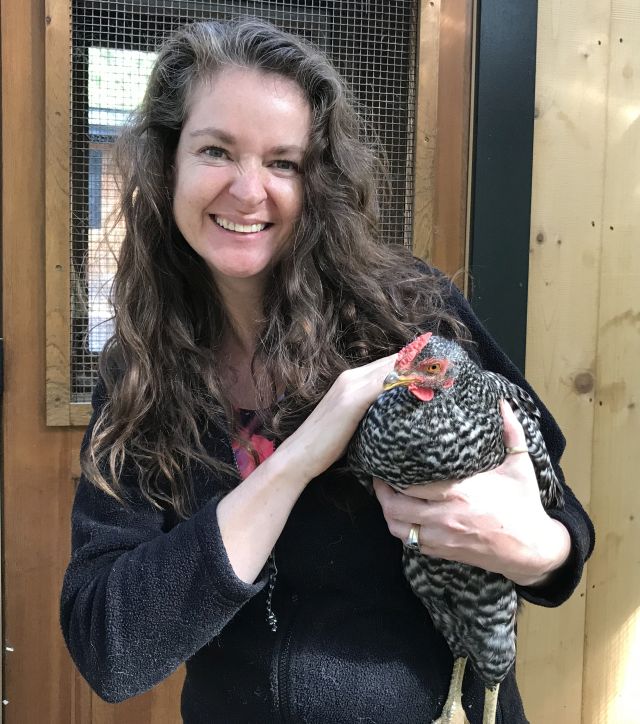 You are worthy. You are worthy of this time and investment. It is not only ok to take care of yourself, it is necessary.
Life is full of challenges especially during quarantine.  
Are you taking care of yourself through this challenging time?  
If you would like to learn techniques to clear your energies and learn how to not just survive but thrive through this time...If you can give one hour a day for 11 days...then this course is for you.
I am feeling the strongest I have felt in years. I am joyful. I realized that my family is just perfect when I take care of myself.
Here is what we will be covering in this 11 day course: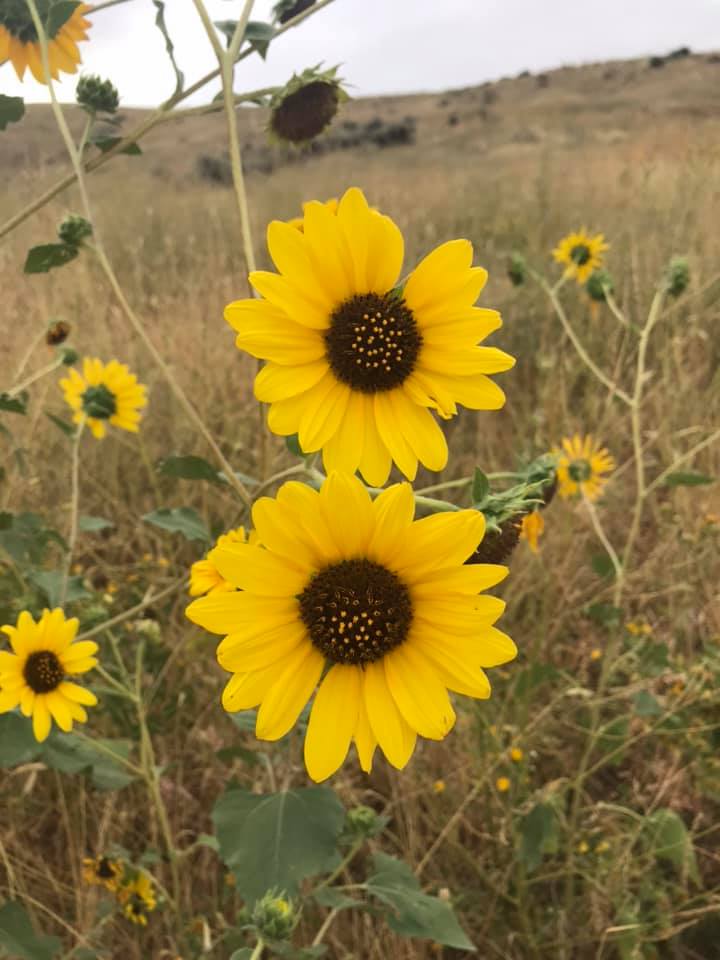 Not only did I learn practical tools from Amy for clearing stagnant or stuck energy, I experienced movement of energy and spontaneous insights and flow of creative impulses during her musical meditations, prayers, and guided creativity sessions.  Thank you, Amy!
-Teresa


At a moment where, like for many, times were hard, with isolation and fear and sadness , with just a shimmer of hope off in the distance, some days just didn't seem worth waking up to and bedtime couldn't come soon enough. 
Then came the invitation, to join a group beautifully orchestrated by Amy. With her wisdom, guidance and sharing, the isolation faded by making connections with so many kind and compassionate people, and of course the true blessings of The Angels who calmed my fears and gave me strength and courage, who soothed and healed my sadness and above all gave me hope in myself and in the world.
Through the beauty of Amy's songs and meditations, through writing and artwork, and the loving connection with the people of the group and my own Angels/Guides, "The Way" truly was cleared and Joy made itself at home in my heart.
Though troubled times may come again My Angelsong Awakening experience has changed me as I've come to realize/embrace that hope and healing are only a whisper, a prayer, a song away. Hope is Alive and All is Well 
I hope in the future many others can be inspired and touched as gracefully as I have, being a part of this group. I am truly grateful and blessed.
Thank you so much Amy .
-Dee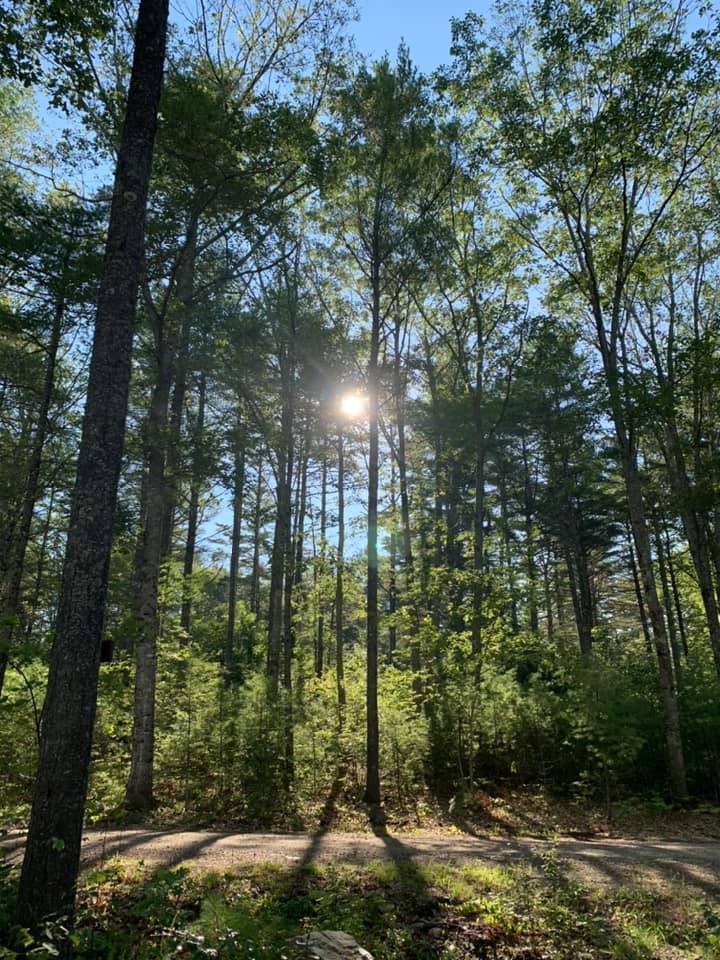 "
If you are thinking about taking this course, do it!"
-Lorri